The vision of Karin Valk, director Valk Solutions
'A trend is to do less to work with fixed counters'.
Not in the last place because entrepreneurs have already invested in a sound cash register system, with which the step to, for example, a self-scanning solution can be created quickly. But do they have to take that step to make it? An interview about this, among other things, with Karin Valk, director of Valk Solutions.
WHAT DEVELOPMENTS DO YOU SEE IN TOBACCO AND CONVENIENCE SHOPS?
"I see an industry that is in full swing. I respect how entrepreneurs can easily take a position in convenience next to tobacco. There are quite a few challenges for entrepreneurs; the corona aftermath, staff shortages, long delivery times and rising energy prices. There is also the tobacco regulation. . But a tailwind is approaching when tobacco can no longer be sold in supermarkets. That leads to more business in the tobacco and convenience stores."
BUT THAT ALSO BRINGS CHALLENGES.
'That's right, because how do you manage the extra traffic? Some business owners may be able to expand and enlarge their stores. But for most, the square meters are a fact. Fortunately, there are solutions for this, such as the self-scan checkout, with which customers pay themselves completely without staff intervention.'
'A trend is to work less with fixed counters. The employees walk around the store. With a mobile checkout they help customers directly at the shelf.'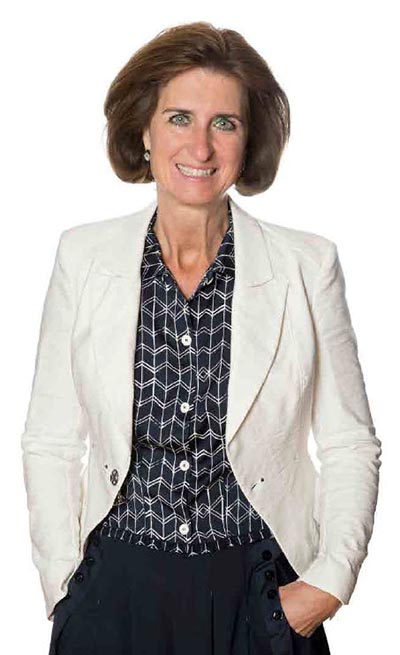 'A trend is to work less with fixed counters. The employees walk around the store. With a mobile checkout they help customers directly at the shelf.'
ARE ENTREPRENEURS OPEN TO THIS?
'Not everyone. Specialist shops have doubts, because they want personal contact with their customers. They sometimes see self-scan as 'less service'. But that is different; in other sectors where we operate with self-scan solutions, customers are happy that they are in control and avoid queues. Thanks to the supermarkets, customers have already become accustomed to the phenomenon, especially young people like it, but the elderly have no problem with it anymore.'
BUT NOT ALL PRODUCTS CAN BE USED THROUGH THE SELF-SCAN. TAKE TOBACCO, FOR EXAMPLE; FOR THIS, AN AGE CHECK IS NECESSARY.
'True, but we hear from the entrepreneurs that they sell products over the counter anyway because tobacco is often presented behind the counter. Self-scan, therefore, has no added value. But there are many small, fast, high-margin purchases in tobacco and convenience stores. Take a greeting card, which can easily be settled with self-scan. Supplementing the existing cash register system, self-scanning can therefore be a good option.'
WOULD YOU ALSO ADVISE YOUR ENTREPRENEURS TO ADD MORE CHECKOUTS?
''With enough space and staff, an entrepreneur can add unlimited additional cash registers at the counter. Which can be the well-known all-in checkout or a flex checkout on a tablet, which entrepreneurs put away when it is quiet. Another trend is to use fewer fixed counters. The employees walk around the store. With a mobile cash register, they help customers immediately at the shelf, and they can settle the bill with the customer everywhere in the store.'
RELAY RACE
In the run-up to the NSO Retail Branch Day on 30 October in Expo Houten, NSO Retail Magazine asks stakeholders of the sector about their future vision in a relay race. This time it is Karin Valk, director of Valk Solutions. She passes the baton to Hans Oberg from Primera. Which route will the market leader choose towards 2030?
WHEN IT IS ABOUT THE EXISTING ALL-IN CASH SYSTEM, IN WHAT WAY IS IT ADDED VALUE FOR ENTREPRENEURS NOW AND IN THE FUTURE?
'Entrepreneurs can no longer do without a good cash register system in the store. All sales transactions run through the system, and all turnover, all products, prices and stocks are included. Such a cash register thus provides insight and helps entrepreneurs with restocking, on time, not too much, but also not too little, because no sales in the store is out of the question. This not only has a business impact, but also a personal impact. I hear entrepreneurs that they can go on holiday, because the system orders automatically and staff run the store. Formula marketers use the cash register to push planograms and test which setups sell best. Especially in this sector, the cash register is also massively used for electronic services, such as gift cards, vouchers, lottery tickets and tickets. The cash register then takes care of the financial settlement with the underlying providers, completely automatically, safely and reliably. The cash register system also provides an auditable cash flow to help prevent fraud, which accountants love. In short, such a checkout saves time and helps entrepreneurs to run their store profitably.'
YET, THERE IS STILL TO GAIN WHEN A WHOLE GROUP OF NEW CUSTOMERS VISIT THE STORE. DO YOU WANT TO EXPLAIN THAT?
"The strength of the tobacco and convenience industry is really the local store, where people from the neighborhood like to come for their recurring purchases. Shops can get more out of that by turning customers into local heroes or fans. The personal attention is already top notch in the store, but automation can also lend a hand. Think of loyalty, which allows the entrepreneur to focus on the best customers. And what about vouchering with targeted campaigns, for example 'we miss you' or 'the new Libelle is ready for you'. In combination with the web shop. Web shops are still far disconnected in this industry and are treated as separate shops to run. In my view, the web shop is not just an online store, but can strengthen all stores in the formula, for example by generating extra traffic and deepening customer relationships. In our solution, cash registers and web shop run on one platform, so that customers, stocks and prices are transparent and, for example, web orders can be collected in the stores.'
Read this article (in Dutch) in NSO Retail magazine