The corporate social responsibility (CSR) at Valk Solutions
Contributing to a better world
There are many interpretations of sustainability. At Valk Solutions we define sustainability and corporate social responsibility in a broad sense as contributing to a better world.
In addition to ubiquitous consumption, we want to create value, add something for this and the next generations. Find out more in our CSR policy.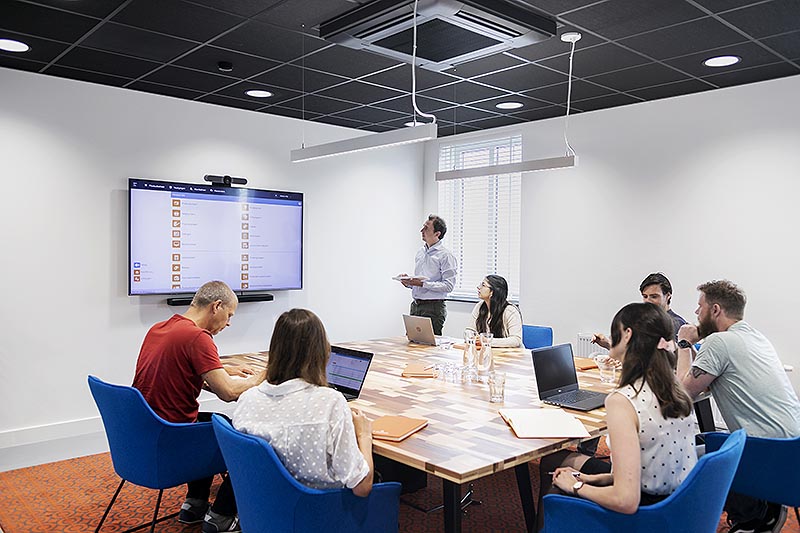 As a family business, Valk Solutions naturally has a long-term horizon. We started in 1989 and has steadily grown into a vital company with approximately 90 employees. We have done, experienced and learned a lot for decades. Having to reinvent ourselves several times, both in technology and in target group and organization. Every lesson from the past makes us stronger for the future. We are outspoken and steady in our policy, sometimes also contrary. We organize in-house. Where others cut back, we invest in people and resources. Where many are turning their backs on retail ("the end of the store is near"), we see a bright future for retail. This culture of building steadfastly and together with customers moving forward is the driving force behind our sustainable entrepreneurship.
Customer satisfaction is our main objective. Partly for commercial reasons, because satisfied customers do more with us and generate income. But our drive for customers to satisfy goes deeper. Traditionally, retail has focused on assortment and branding.
Technology and digitization are now making the difference in retail. Viable retail requires that you have your data in order and that you make full use of the possibilities of the internet, both in the (web) shops as well as in the supply chain. That's our job, that's what we do, who we are as Valk Solutions. We help build a healthy future for retail. Digitization is deeply affecting the primary business operations of our customers. That requires mutual trust and long term relationships in which we make sustainable progress together according to multi-year roadmaps of customers.
Every day we support 35,000 users in their business-critical retail processes. We handle 250 million transactions per year for customers. In all these years there has never been a store chain that left us out of dissatisfaction.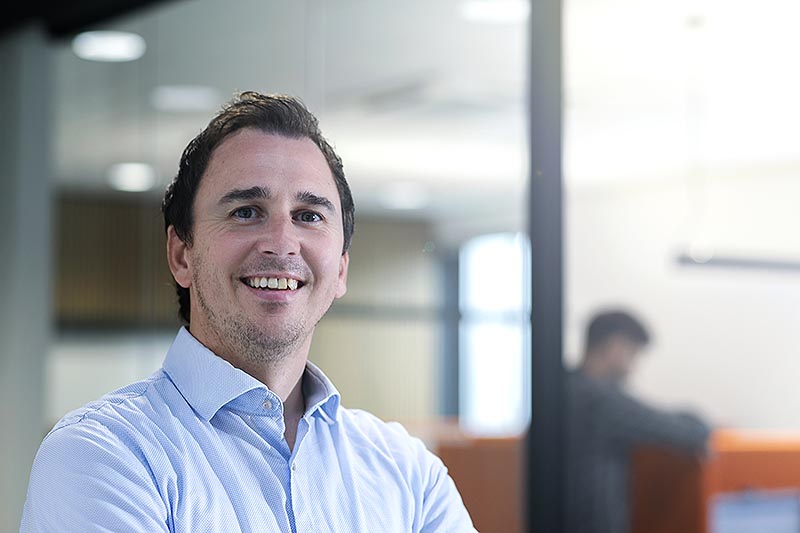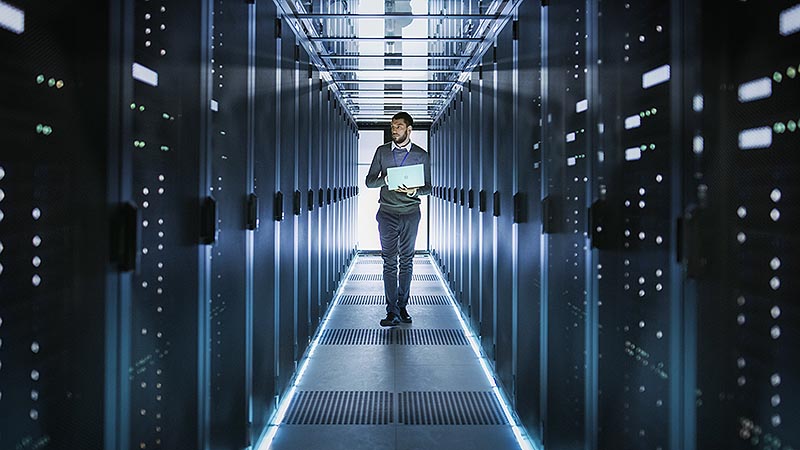 At Valk Solutions we saw the opportunities of the internet early on. We have embraced the managed cloud, servers, data and software are securely pulled centrally and created one truth for our customers.
Our central server park makes thousands of local servers in stores unnecessary, that's a green solution with less power consumption and less CO2 emissions. Our central data engine supports a suite of online and real-time saas applications. Varying from checkout to webshop, and from order management to loyalty. The applications run 'clean' in the browser and the central data are always updated. This way, the entire chain sees one current stock, stores and web shops work on same distribution centers, web orders can be delivered from nearby store stocks, and are less polluting transport movements. The software optimizes stocks with minimum order and return flows. Assortments, purchase and sales prices, orders and packing slips are exchanged digitally without outdated paperwork and without telephone and fax traffic. Mailings and offers are automated, no waste is needed with leaflets that also have to be distributed. This is how our cloud platform acts as sustainable foundation under the omnichannel roadmaps of our customers.
We make and maintain the software in-house. With thorough knowledge about retail processes, we always translate the latest technical possibilities into solutions for customers.
This is how we create added value. We do this in a sustainable way with standard software, without transient customization. Customers join us once and over the years we take them constantly to new versions of the platform. This way customers never fall behind, they stay always up to date. We are constantly coming up with new services, so that the added value on the platform is getting bigger and bigger. We fulfill a bridging function to third-party applications that use an open API to our platform. We host the software on central server parks, and we proactively monitor performance. Our specialists advise customers on the best for them furnishing choices. Our one stop shop customer service provides support for user questions and malfunctions. In addition to software, we also supply all necessary hardware with resolution time guarantees in case of malfunctions. In this way we show ourselves involved and we unburden customers in sustainable service.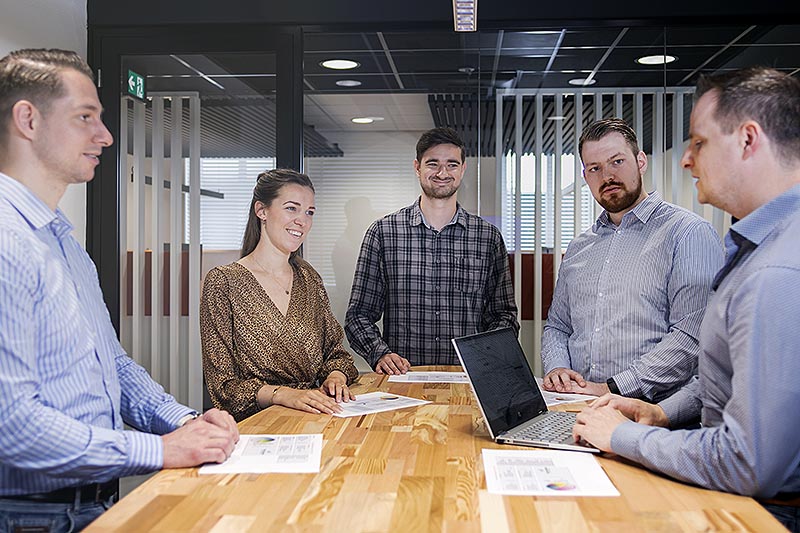 Reliable, committed, professional and innovative are our core values. We select professionals on their drive to satisfy customers for the long term. With over 100 permanent employees, we invest sustainably in knowledge and customer relationships. As a good employer we provide a pleasant climate in which people can learn and grow. Senior vacancies we prefer to fulfill from our own ranks. Our employees are also partners and parents and their families can count on a fixed income from our company. Salaries and emoluments are paid without fail. Every day we serve a healthy lunch. There is also fresh fruit from the country shop. We discourage smokers by restricting them to a roof terrace. We do not serve alcohol in the office, even after working hours. We motivate people to do good for self-care with adequate rest and relaxation. We see that in a high leave consumption and low absenteeism. Where people are not feeling well, we actively go into conversation. Where necessary, we involve a company doctor. Periodically we offer a health examination. In this way we as an organization contribute to a better life for our employees. We are also sponsor of Terre des Hommes by automating their thrift stores for free.
As knowledge workers and software house, we are a relatively clean company. For future generations, it is important to keep our footprint as small as possible. That's why we are centrally established in the country to avoid unnecessary mileage. We work as much as possible with permanent and local suppliers. We recruit our employees locally to facilitate daily commuting limits. Thanks to good tooling, we can manage 99% of our approximately 100,000 customer contact moments per year remotely. All our employees have home working facilities. Our office is working largely digital with a minimum of printers. Invoicing is fully digitized. We supply hardware from stock that is periodically replenished in bulk. Our parking lot provides charging stations for electric cars. Our office building is built of sustainable materials and well isolated. Waste is separated. Our roof is full of solar panels that we use to provide for one-third of our energy needs and return surpluses to the energy grid. In these ways, we contribute to a clean environment for our children.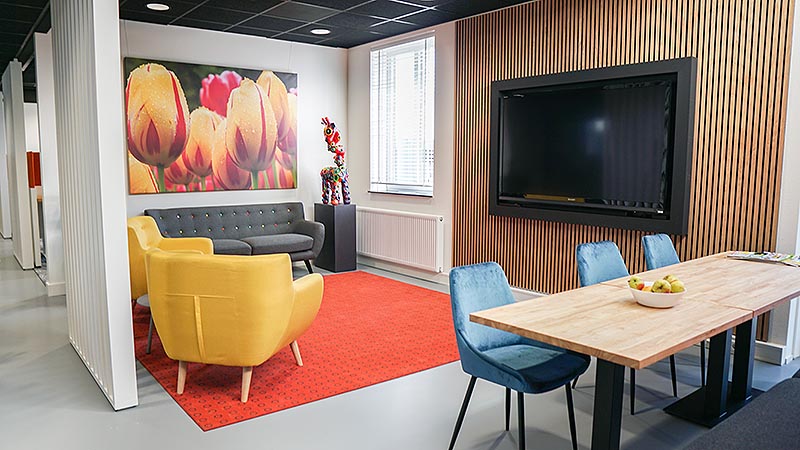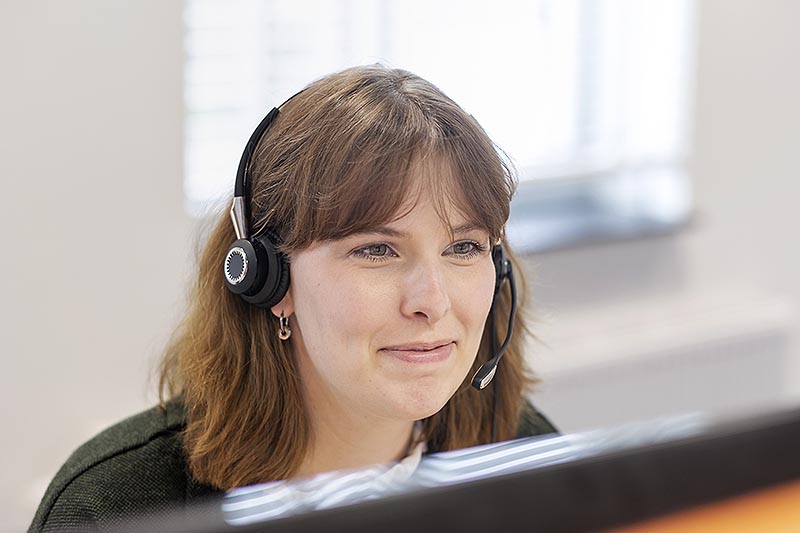 As Valk Solutions, we are aware of our social responsibility and we contribute in various ways to a better world as described in this CSR policy. For the future we see the following additional possibilities:
Support bring your own device, so that equipment can be reused and used longer and reduce waste flows.
Using artificial intelligence for demand forecasting, so that stocks are appropriate and reduce return flows.
Use of electronic shelf labels for dynamic pricing so that shelf labels do not always need to be replaced and shelf life can be monitored.
Implement RFID technology in our software so that stocks can be tracked even more precisely could be.
Supporting the checkout-free store in which no hardware is needed at all to checkout calculate and run all services in the cloud.
Phasing out the last servers in our office building.
Get to know Valk Solutions
Download our company brochure here.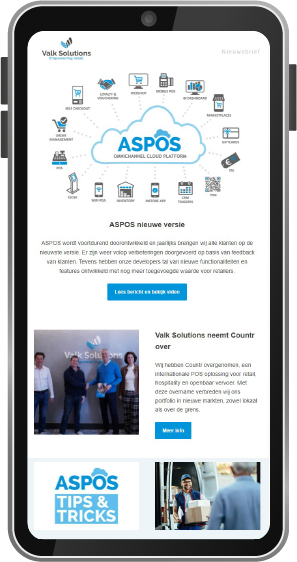 Subscribe to our newsletter
Get access to exclusive market and product content.
Subscribe now!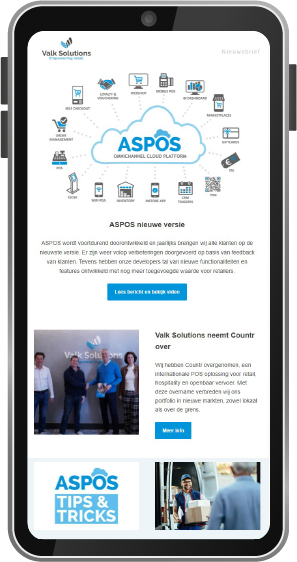 Subscribe to our newsletter
Get access to exclusive market and product content.
Subscribe now!