Amazing Oriental is the largest Asian supermarket in our country (The Netherlands). In keeping with its long-term vision, Amazing Oriental has opted for the omnichannel cloud platform ASPOS from Valk Solutions. Amazing Oriental has entered into an exclusive five-year ASPOS agreement for all branches.
Amazing Oriental is known for its huge range with more than 10,000 SKUs of mainly authentic A-brands from the Far East. Not only customers with an Asian background, but all nationalities appreciate the Amazing Oriental supermarket. Amazing Oriental has ambitious growth plans to serve even more customers.


Eddy Sjauw, Head of Projects & Innovations at Amazing Oriental: "Just like us, Valk Solutions is a family business with a long-term horizon, that appeals to us. As Amazing Oriental we have renewed our complete IT landscape to be ready for the future. The multifunctional ASPOS platform fits in with this, because it is 100% online and real-time with all data securely centrally located in the cloud."
Kyra van Hazendonk, project manager of Valk Solutions: "In the project, a lot of attention was paid to organizing the master data. The link with SAP Business One Hana has also been developed. And a shelf label, legible for all nationalities, complete with article photo. The rollout started with the ordering process via the ASPOS PDA application. This was followed by the ASPOS cash register, narrowcasting and back office applications."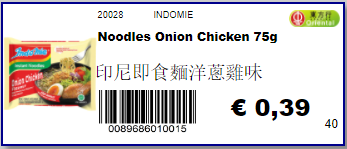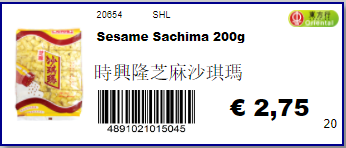 The pilot phase in the supermarkets in Ypenburg and Rotterdam Alexandrium has now been completed with positive results. The roll-out of the other branches is currently in full swing. We wish Amazing Oriental a lot of fun and good business with its new ASPOS platform.